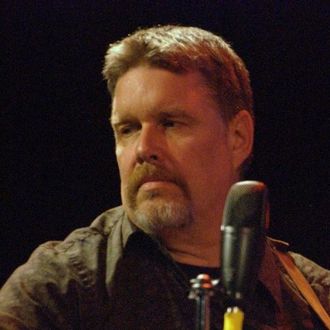 Barry Smith
Barry Smith started playing guitar at the age of 13, and first performed at church about a year later.  After a year of the Chet Atkins guitar course with a particularly uninspiring teacher, he put it down in the midst of high school sports and girls.  A few years later with some farmer friends, he was again bitten by the guitar bug.  One of the farmers, Ron Timmons, played a beautiful boom-chuck rhythm with connecting runs on all of them.  "If I could only do that, I'd be the happiest man in the world."  Barry spent the remainder of the summer bothering Ron Timmons to teach him those runs every chance he got.  At the end of that summer, he moved to Seattle taking a guitar, motivation, and a couple of albums
Upon returning to Missouri a year later to finish school, he started joining bluegrass bands and has played in numerous configurations in the Springfield and Joplin  area for the last 45 years.  He also developed an interest in Celtic music during that time and subsequently joined Stringfield intermittently about 15 years ago.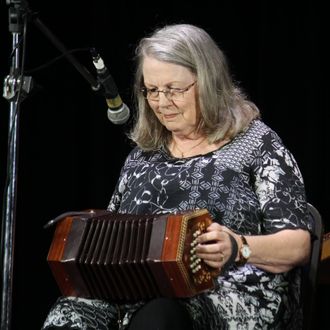 Gail Morrissey
Hammer Dulcimer, Concertina
Gail Morissey is from Hollister, MO: she plays concertina and the hammered dulcimer. She won the SW regional competition and honorable mention that year at the National competition. Gail also traveled to Japan to play at the Isaseki Bon Festival. 
Victoria and Gail played together for over 20 years. She sits in with us on occasion or when we need an extra person. 
Add text
PREVIOUS EVENTS
 

Old-Time Music Ozark Heritage Festival in West Planes MO. They have performed in various configurations for many years.

ArtFest on Walnut Street in Springfield MO for many years. 

Cider Days on Walnut Street, Springfield, MO for many years. 

Victoria has taught workshops at the Ozark Folk Center State Park located in Mountain View, Arkansas 

Plum Nellie Days- several years 

Hollister Area Chamber of Commerce  "Hattitude Ball," held at the Keeter Center of College Of the Ozarks.   - several years 

2009 when the Smithsonian Roots Music exhibition came to Forsyth they were part of the performing artist in Music at the Cabin at Shadow Rock Park featuring Celtic, British, and American ballads.  

"The Old Stone Church" community concerts. 

Bon Festival, Isesaki, Japan, Sister City exchange. 

"The Ray House", located inside Wilson's Creek National Battlefield National Park. - several years 

Wilson's creek celebrating its 150th year. 

Empire Fair Stage performance. 

 Private events. 

Farmers Market of the Ozarks - several years.